If you follow our vlogs, you'll know we are currently shooting new models in the 2018 BMW range with Trivett Classic BMW.  We took the opportunity to explore some quick-stop beach day trips that are all within driving distance of Sydney.
Wattamolla Beach
Royal National Park
If you haven't yet taken the drive down to Wattamolla Beach inside the Royal National Park, you need to plan your road trip ASAP. This beautiful spot is accessible by car and is located only 50 kilometres away from the Sydney CBD. The most unique feature about this beach is that there is a large sandbar that separates the lagoon and the ocean. This means you can swim on both sides of the shore! At the back of the lagoon, there is a stunning waterfall you can swim in. There is something to do for everyone, whether you prefer snorkelling in the calm waters of the lagoon, surfing in the ocean waves or enjoying a relaxing picnic on the shore.  In addition, this beach is the perfect starting point for over 100 kilometres of walking tracks throughout the Royal National Park.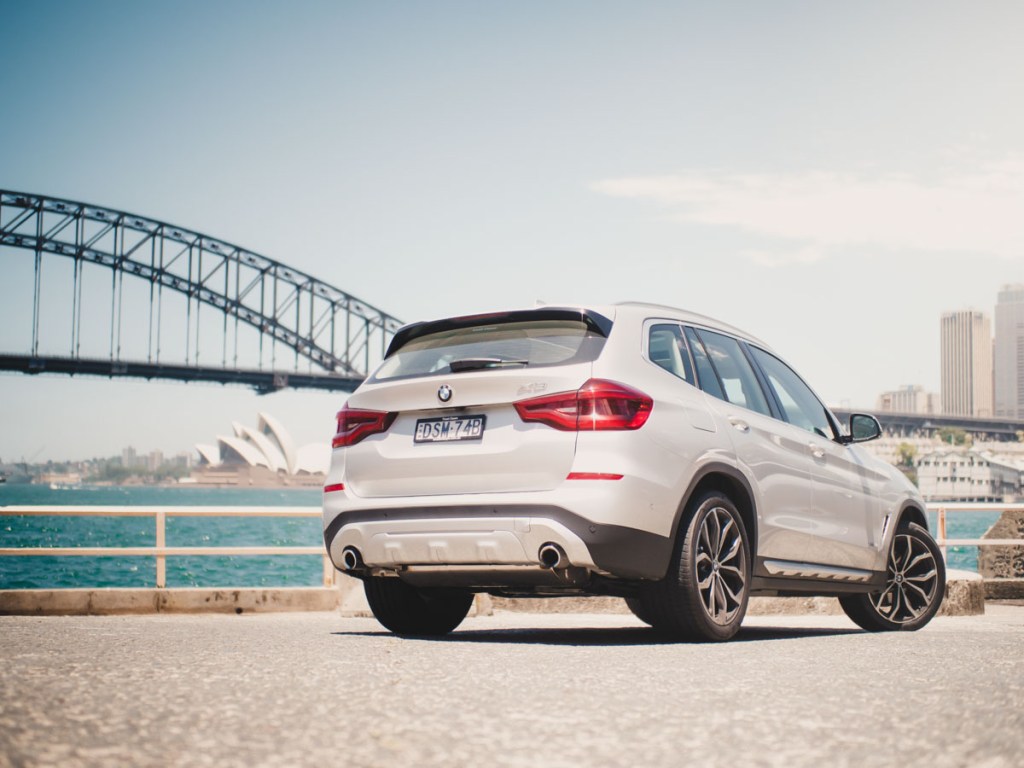 Wilsons Beach
near Currarong, Shoalhaven
If you're after the ultimate escape from the hustle and bustle of the city, take a three-hour drive down south to Wilsons Beach in the Shoalhaven region. This secluded spot is only accessible by foot, so you'll have to park the car at Abrahams Bosom and set foot on an hour-long bush walk to reach this beach. On the journey, you'll find numerous other coves to check out which adds to the adventure. Once you reach your destination, you'll find a secluded 60m-long pocket of sand that rarely experiences a crowd, so chances are, you'll have the entire spot to yourself. Be sure to pack some food for a beautiful coastal picnic.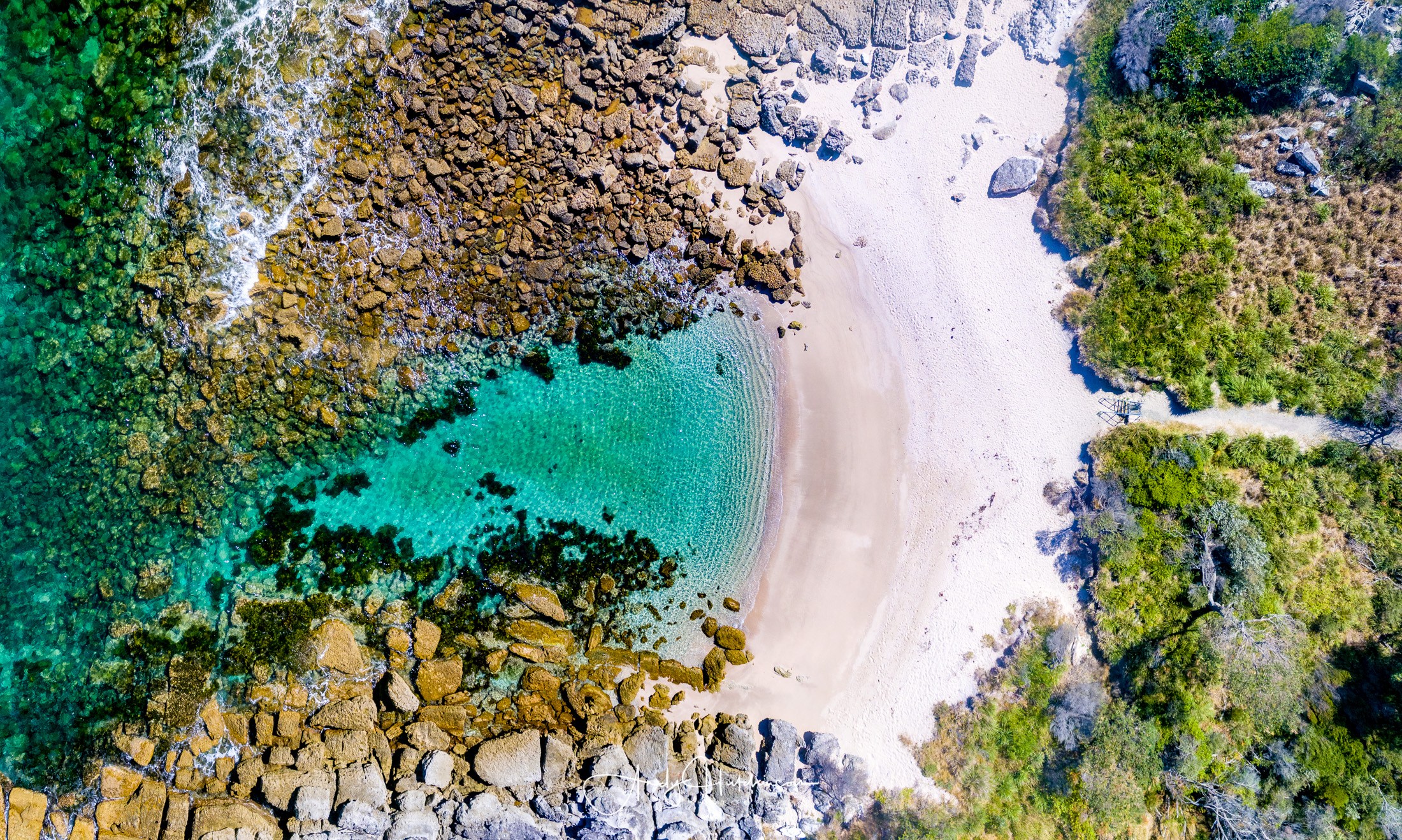 Hyams Beach
Jervis Bay
Of course, no list is complete without mentioning this gem. Hyams beach is one of the most renowned beaches in Australia and for good reason – it has some of the whitest sand in the world. With pristine white sand and clear blue waters, it's not hard to understand why this is such a popular destination. This is a favourite spot among locals for snorkelling, fishing and stand-up paddle boarding. Being surrounded by Jervis Bay Marine Park and Booderee National Park, the area features an abundance of lush greenery, plants and animals that you can tour through. Make sure you do the White Sands Walk for the ultimate coastal walk. Hyams Beach is located in the Jervis Bay region, which is only a three-hour drive from Sydney. With plenty of accommodation options available, this is the perfect spot to turn into a weekend getaway.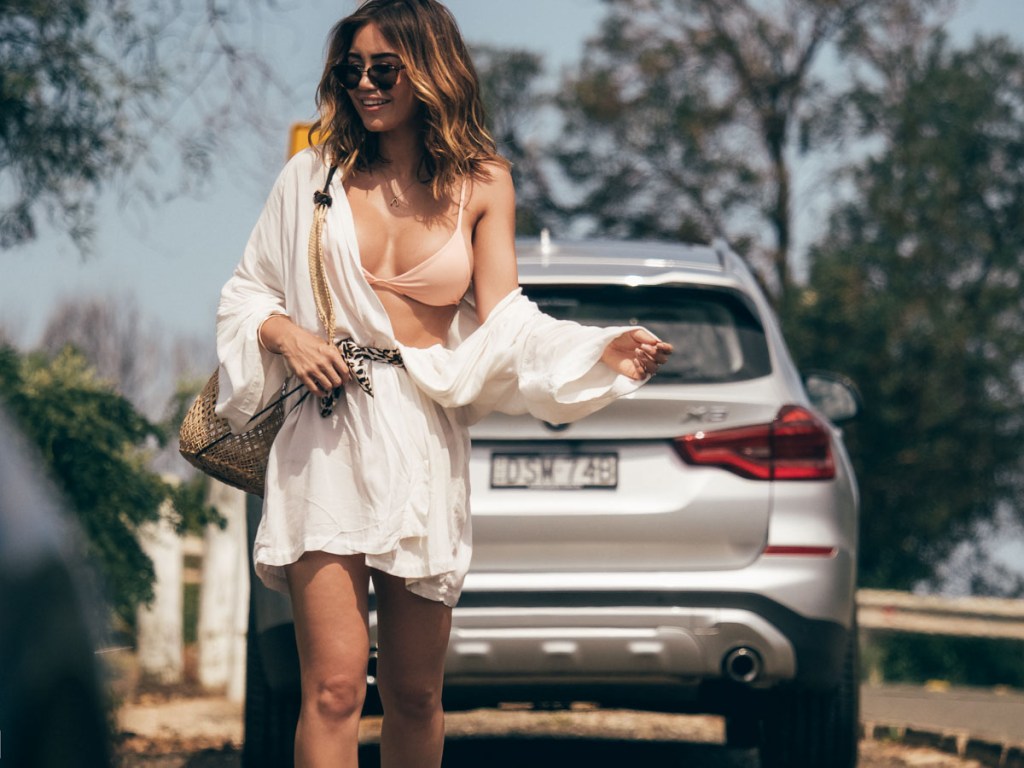 Wategos Beach
Byron Bay
If you're up for a serious road trip, then look no further than Byron Bay which is home to some of the best beaches you'll visit. If you follow our vlogs, you'll know that Kane and I recently stopped here during our road trip from Sydney – and we promise it is worth the long journey! This incredible beach town is located nine hours north of Sydney, and is home to one of our favourite spots under the Byron Bay lighthouse – Wategos Beach. The incredible surf makes it a go-to spot for surfers and swimmers in the area, and the beautiful palm trees that provide shade across the shore make it a perfect tanning spot too! For a dash of luxury, stay at Rae's on Wategos Bay which is an exquisite boutique retreat and restaurant.
Mollymook Beach
South coast, NSW
Think golden sands stretched over 2 kilometres and crystal clear waters, surrounded by luxe boutique hotels, seafood restaurants and a golf club. If you love your getaways to involve a little bit of luxury, then Mollymook is the perfect destination for you. Despite the three-and-a-half-hour drive from Sydney, Mollymook is the go-to location for surf-lovers, snorkelers and fishers. The beach boasts excellent surf and one of the most beautiful coastal views in NSW. If you're lucky, you might spot some dolphins in the surf too! Make sure you check out Bogey Hole nearby for some seriously cool rock pools!
Click to book your test drive with Trivett Classic BMW