The hottest trend for NYC (originally from Japan) has hit Sydney's Potts Point.
You'd be mistaken to confuse Darren Wong's incredible cake with a breast implant. But rest assured, this jelly based dessert is possibly one of the most exquisite food items you'll ever see/taste/feel.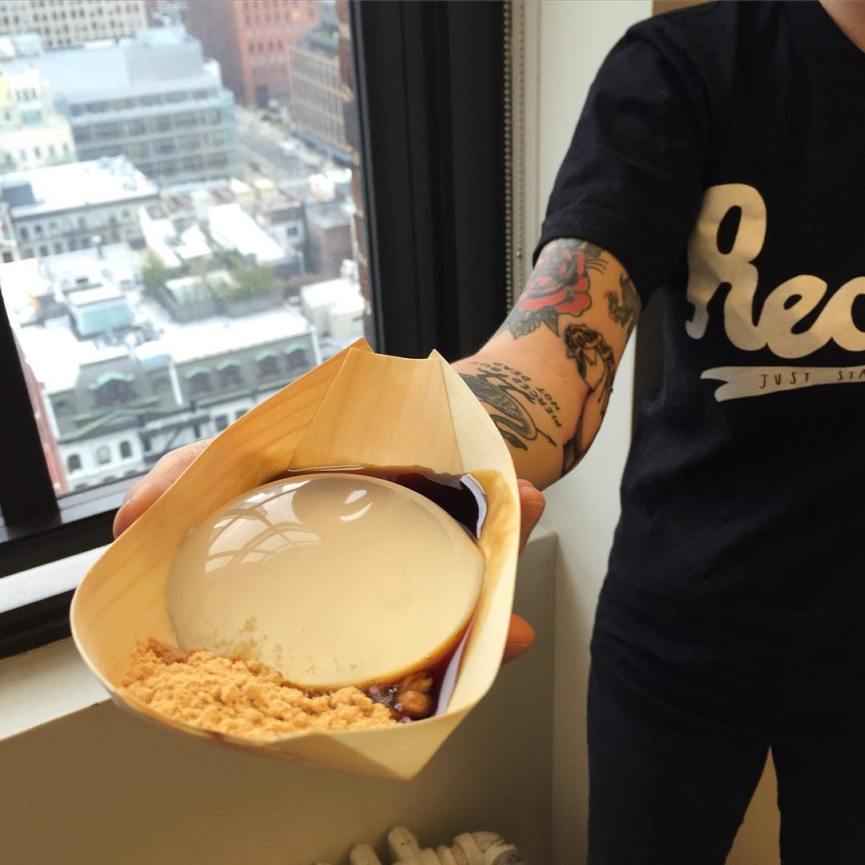 The cold dessert needs to be eaten quickly before it melts, and despite it's translucent appearance, the Raindrop Cake is available in a number of different flavours.
Oh, and did we mention it's vegan?
Go grab yours in Sydney from Harajuku Gyoza in Potts Point.