FLYTE LYFE PLANTER
Kane and I practically live in a forest given the dozens of plants that fill up our one bedroom apartment, so naturally, we were so excited when discovering these incredible levitating planters by Flyte! Your plant hovers mid-air with the zero-gravity magnetic growing system. On top of that, the planters continually rotate as they float which means your plants will get 360-degree sunlight exposure. Perfect for all you serial plant killers! Not only are these futuristic and unique, but they are super stylish for any minimalist's home.
LENOVO SMART ASSISTANT
This voice-controlled smart assistant is the must-have gadget for every multi-tasker. It can do everything from updating you on current news, play music through its HD speakers, set reminders, make purchases online and control smart devices. Not only that, it can adapt to your preferences, speech patterns and vocabulary  – making it a super customised to you. It's like having the perfect personal assistant! I love the super sleek and minimalist design, making it the perfect addition for any modern home.
POLAROID POP
If you're already loving the Polaroid craze, just wait until you see their latest release… the Polaroid Pop! They have taken the polaroid, but added a modern twist. It prints your classic 3×4″ polaroids, but in addition to that, the Polaroid Pop also acts as an instant digital camera, featuring a touchscreen which you can use to frame your shots and a function to record videos. Plus, they come in a range of bright and fun colours! They won't be available until the end of this year, so keep your eye out for the announcement.
GOOGLE DAYDREAM VIEW
Google's Daydream View headset provides the ultimate virtual reality experience. There are so many different apps and worlds to explore. You can do the expected stuff like play games, watch Netflix and YouTube. But, the seriously cool part is that you can immerse yourself in cultural experiences like a front-row view at a concert or sports match, visit museums and cities on the other side of the world, or even venture off into space! All from the comfort of your couch. This headset is currently available for a small range of Daydream-ready phones, with more coming soon!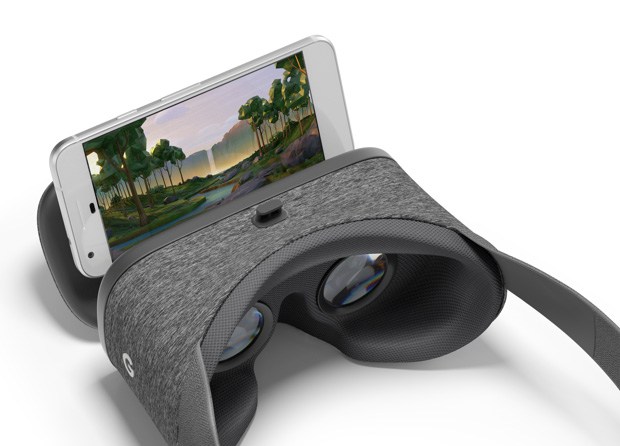 JBL PULSE 3 WATERPROOF SPEAKERS