Kane and I had an absolutely amazing weekend! We had a luxurious, summery, healthy little staycation right here in Sydney and experienced some incredibly cool new things. It all came about when Ovi Hydration, a drink that I've been a big fan of for some time now, mentioned they are giving away 8 different summer experiences as prizes to some seriously lucky winners!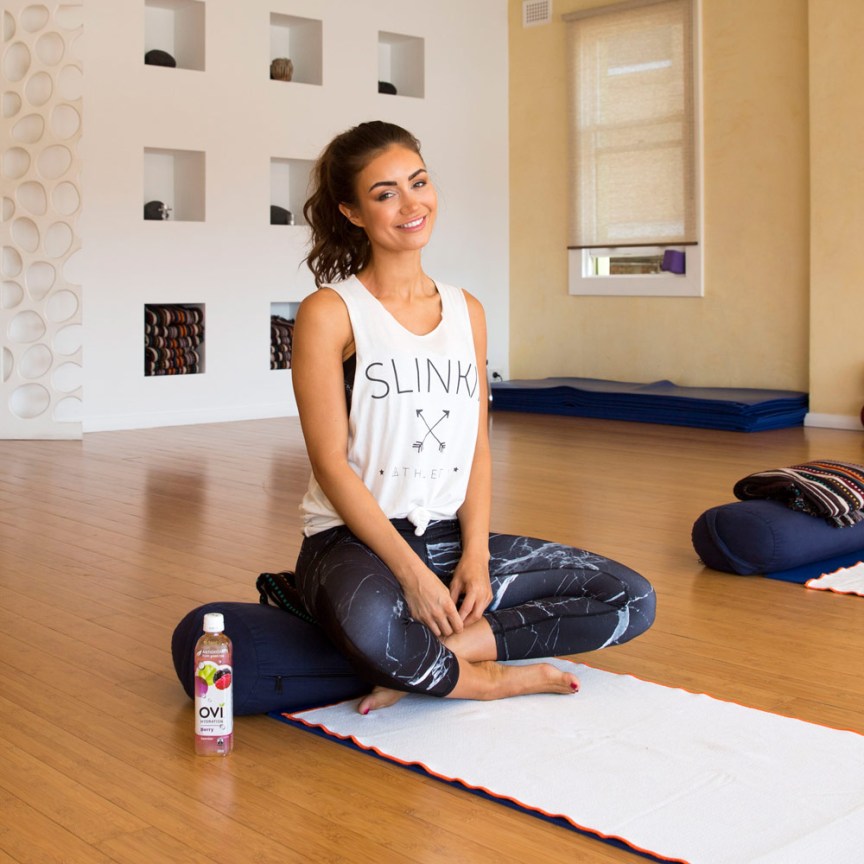 I was curious about the type of experiences they had in mind and when I heard there was a yoga and meditation day, I got super excited and managed to convince them to let me "roadtest" the entire weekend!
So last weekend, flabbergasted that my suggestion came into fruition, I packed my bags and headed off to the Intercontinental Double Bay. Now let me tell you, this hotel is just beautiful. We spent the afternoon enjoying some serious sunshine, sipping away on Ovi on the cabana-clad rooftop pretending we're a million miles away on the shores of Santorini. The reason I like drinking Ovi is because I don't drink soft drinks (because they're absolute chemical rubbish) but sometimes I do want a bit of flavor in my drink. So it's that nice mix of yumminess but it's actually infused with anti-oxidants from green tea, fruit and sweetened with honey.
The next morning we got up bright and early so we could slowly enjoy breakfast at The Stockroom Restaurant. Knowing I was about to do yoga, I tried to stick with some lighter and fruitier options and Kane went straight in for a Nutella drenched cronut!!
He has no idea you're not supposed to pig out before yoga!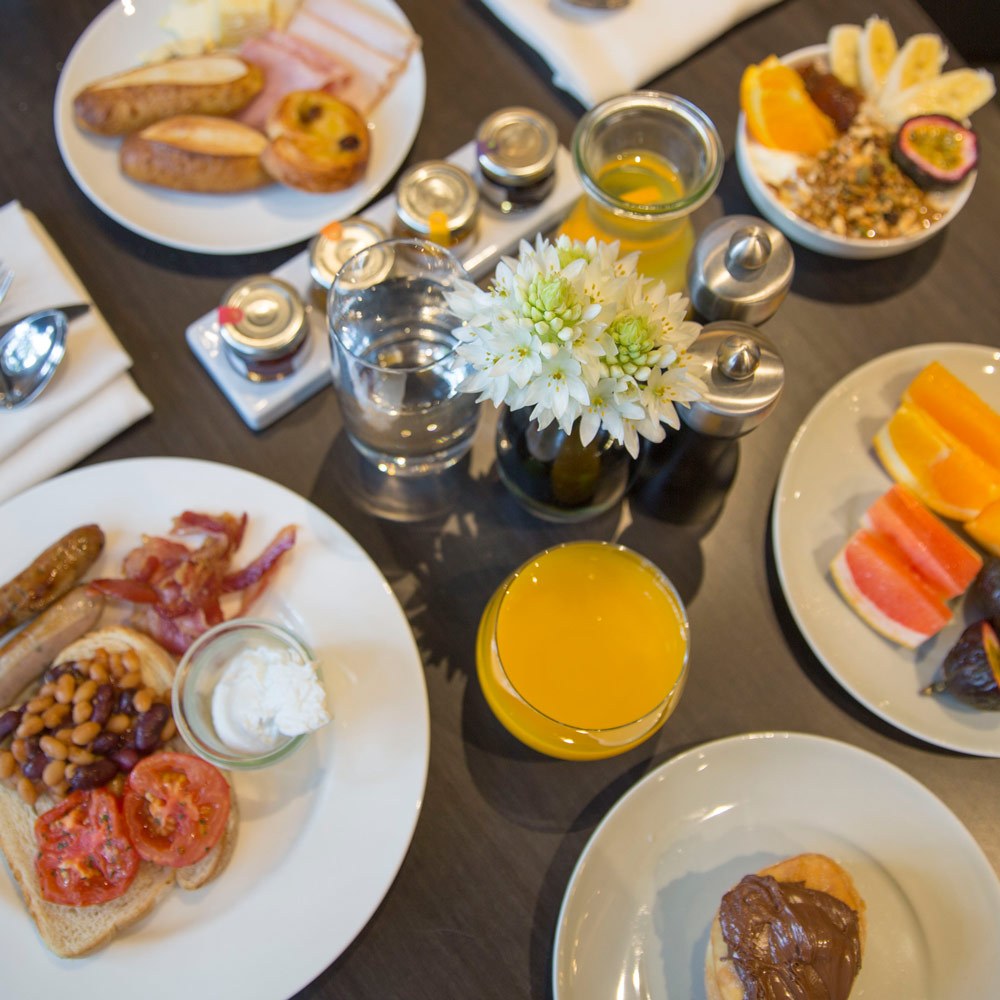 Then off we went to our full day yoga experience. We met with Liisa Halme at the Living Room in Coogee. She had an air of peace and positivity about her and we later found out she's just had her first baby boy! She's still glowing! Lisa took us through some meditation techniques, asked us how we felt after different approaches and mantras, and then guided us to be perfectly present in the moment. I've tried to meditate myself before and honestly find it quite difficult because I always have so much going on, as I'm sure all of us do. So it was extremely refreshing to have someone guide my thoughts and help me find that stillness.
After meditating we had a one-on-one yoga class with Lisa. I'll admit, it was pretty tough! But in a really good way. She focused and helped my alignments and knew just how hard to push me so I felt like I'd tried new poses and reached new limits but also never felt uncomfortable. Kane's cronut must've hit him so after 30 minutes he excused himself to take these snaps of me so we could show you what this day is all about!! (Good excuse!)
Following the class, we were all quite hungry so indulged in an array of healthy salads and superfood smoothies before going in for our bodyworks massage. And let me tell you, this massage was unlike anything I've ever done before. It turns out Bruce Scott is a master at martial arts and yoga and has incorporated those practices into a unique massage technique. Do you remember when you were kids you would get someone to fly you in the air with their legs? This is the closest to being that little kid again! He hovered us in the air and strategically maneuvered our bodies to stretch and relax. It was the perfect way to unwind.
As we returned to the hotel, our friends at Ovi had sent us a beautiful pack of Appelles products so we rounded the day off with a nice hot bath. I honestly can't think of a more invigorating and relaxing day!
If an experience like this interest you, make sure you jump on the Ovi Hydration facebook page because they're selecting a winner every week at the moment. You basically just have to buy a bottle of OVI and share a photo of yourself on social media tagging @OVIHydration and using #InfuseYourSummer.
Trust me, it's SO worth it!