On Thursday we were fortunate enough to be invited to the tasting of some new (and some exclusive) menu items at the Chiswick restaurant.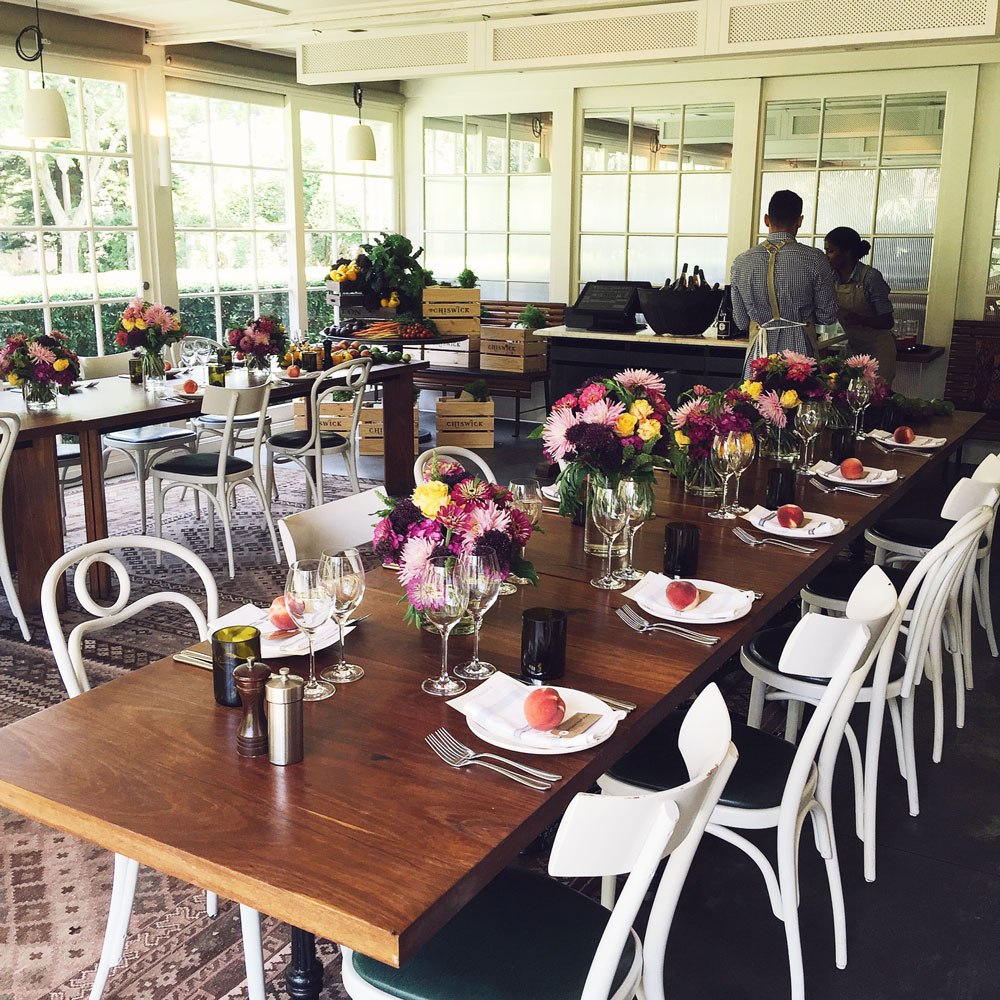 The restaurant, headed up by celebrity chef Matt Moran, has an incredible earthy and organic vibe to it as soon as you arrive, with a sprawling garden and floor to ceiling windows on 3 of the 4 walls, you feel like you are dining in a beautiful conservatory in the country rather than being just a stone's throw from Bondi Beach and Rose Bay.
CHISWICK is a local place where you can drop in for a quick bite or a drink at the bar, a special celebration with friends or Sunday lunch with the family.
WE WERE SO LUCKY TO MEET MATT MORAN, THE HEAD CHEF, THE SOMMELIER AND STAFF WHO GAVE US A TOUR OF THE VENUE, WHICH INCLUDED A QUICK LESSON IN MAKING COCKTAILS… I WAS TAKING NOTES AT THAT POINT! ?
The garden at the side of the Chiswick is a dream. I highly suggest visiting during daylight hours so you can explore it for yourself. The aroma of seasonal herbs and veggies are simply divine.
Interestingly, unlike most top restaurants that choose to offer the same menu year round, regardless of where they need to source their produce from, Matt chooses to keep his menu seasonal to Australia, supporting Australian farmers and offering an ever changing menu based on what is in season in the country at the time.
I managed to grab a box of produce to cook at home at the end of the day too…
Chiswick is located in the beautiful suburb of Woollahra in Sydney's East.
To book your table, visit the Chiswick website.