Summer is here, and what better way to spend it than to head outdoors and try out all sorts of different experiences. Groupon discovers all the best experiences, sights and food your city has to offer and provides incredible deals on them so you can go out and try them yourself! You can enjoy a holiday, try out outdoor adventures or even just experience a new local restaurant, all at amazing prices. Thanks to Groupon, Kane and I got to kick start the summer season in style. Keep reading and watch our vlogs to follow our summertime Groupon adventure.
I absolutely love baking and any excuse to indulge in some delicious treats! So when I came across a cupcake making class on Groupon, I thought it was the best idea ever!
Kane and I headed down to The Classic Cupcake Co and attempt to decorate some beautiful cupcakes inspired by the holiday season. Honestly, these are some of the prettiest cakes I have ever created! We learned so many nifty techniques and tricks, and the best part… we got to eat so much cake!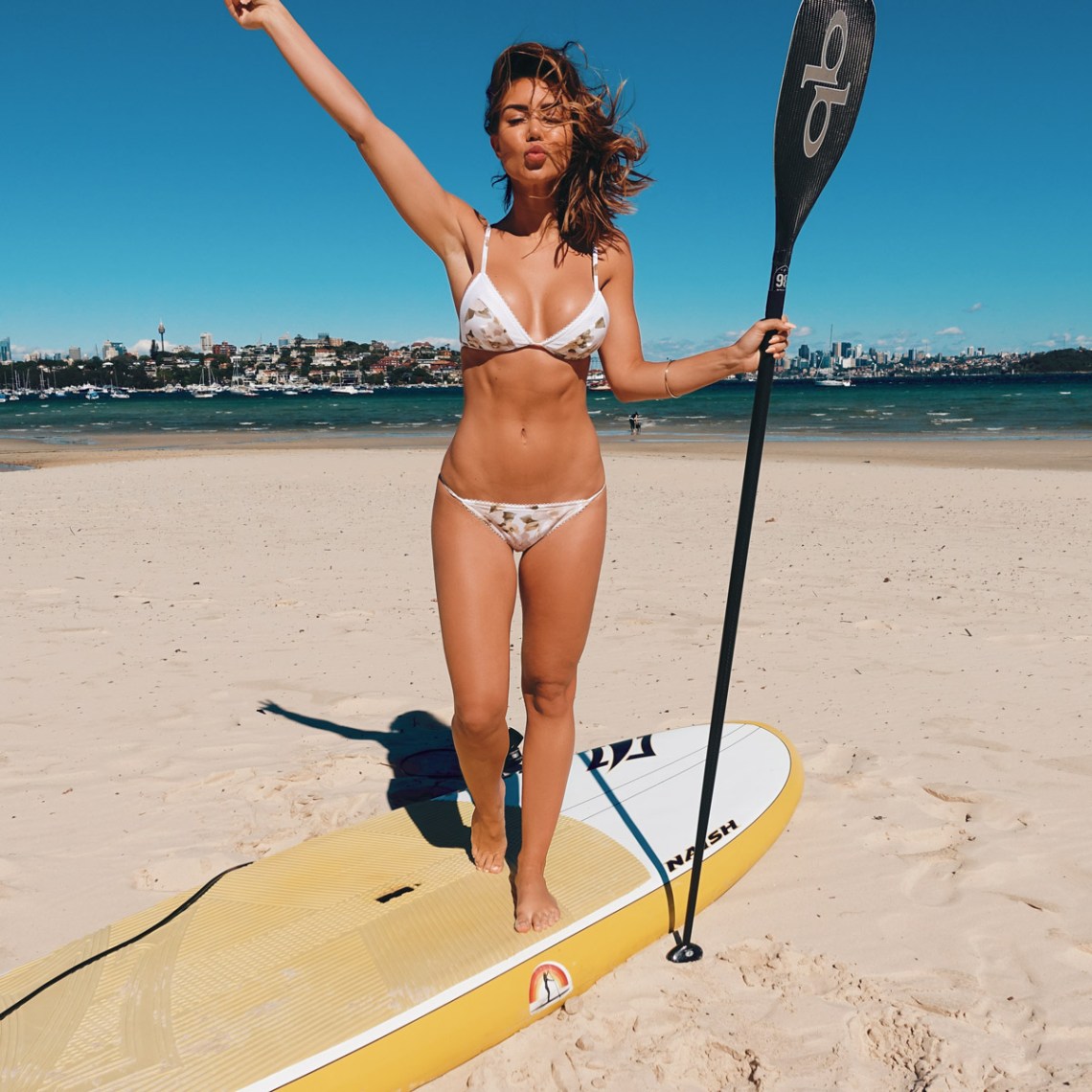 To make the most of the morning sunshine, we decided to try out a one-hour paddle-boarding session at the Bondi Standup Paddleboard School.
For breakfast we headed to Darlinghurst's Whole Meal Cafe. I love discovering new healthy cafes around Sydney and was so excited to try out this little gem. I have such a sweet tooth and had to try out their delicious paleo fruit pancakes! They were absolutely insane and packed with so much goodness! If you have more of a savoury tooth, then you have the other option of ordering an Eggs Benedict breakfast instead – a win-win for everyone!
Now this next one is something that Kane and I have always wanted to try…  Cryotherapy! We have heard so many things about it and all the health benefits it gives your body such as promoting weight loss, treating pain and aiding muscle recovery. So when we saw it on Groupon, we got seriously excited.
We visited the Equilibrium Healing Arts Studio and tried whole body cryotherapy which involves exposing your body to insanely low temperatures (between -150°C and -190°C) for up to three minutes! I don't think I can put into words just how cold it was, but what an experience! Watch our vlog to see our reaction!
For lunch, we headed out to Vessel which is located at the beautiful King Street Wharf to try out their two-course Modern Australian fine dining experience. Not only was it located next to a spectacular view of the wharf, but the food was insanely good too! We ordered the salads and a glass of rosé.
This was such a relaxing way to enjoy a summer lunch, and you can't get much better than enjoying amazing food, service and company, while next to a beautiful view. We walked off our lunch a little and then jumped in a taxi to our next stop.
Living such busy schedules, it's often hard to find time to experience and really appreciate the beautiful city we live in. Since summer is here, Kane and I thought it would be a perfect idea to hop onto a boat and spend the afternoon sailing down the harbour with Sailaway Sydney.
This was probably one of the best views of Sydney that I have ever seen, and the perfect way to wind down after a full work day. We got to dip our toes into the water, and sailed past all the best sights of the city such as Luna Park, Darling Harbour, the Opera House and the Harbour Bridge!
It was amazing to be able to try out all these different activities we wouldn't normally have thought of doing. Whether you want to try stand-up paddle boarding, learn belly-dancing, go on a helicopter tour of the city, do a treasure hunt, try out a trapeze class, create your own candles or even just enjoy some cheeky cocktails at your local bar, there is seriously something for everyone. So head over to Groupon, create your summer bucket list and kick-off your summer in style!