After hearing so much about seamless hair extensions, I decided to finally grab myself a set and test them out! Click the video above to find out my first impression.
If you're wondering how seamless hair extensions are different from regular hair extensions? Here is quick break-down below.
silicone BASE
While regular clip-in hair extensions have a stitched fabric base, seamless hair extensions have a silicone base instead. The silicone base has better stretch, movement and flexibility which allows you to achieve the perfect fit and a more seamless blend with your actual hair.
50% thinner
Since seamless hair extensions are made with a silicone base, the clip-in section of the extensions are noticeably thinner. This makes such a huge difference especially if you prefer to stack a few sets of extensions on top of one another. Compared to regular extensions, they have a more lightweight and comfortable wear.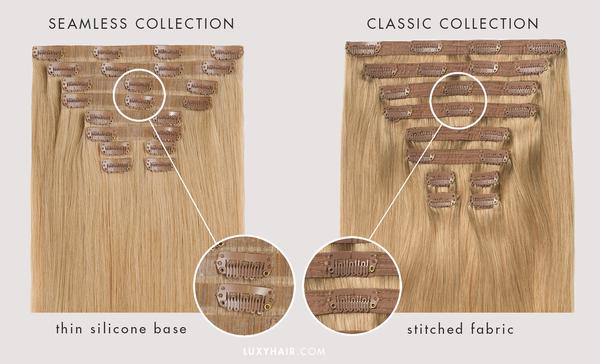 WHICH ONE IS BEST FOR ME?
When choosing whether to opt for seamless or regular hair extensions, it all comes down to your personal preference and what works best for you. I personally love to use both in my hair routine.
For a step-by-step guide on clipping in your seamless hair extensions, check out my video tutorial above. My hair extensions are from LUXY Hair. You can purchase your set today using my discount code: LUXYPIA
For more videos like this, make sure to check out the BEAUTY section of this site and subscribe to our YouTube channel