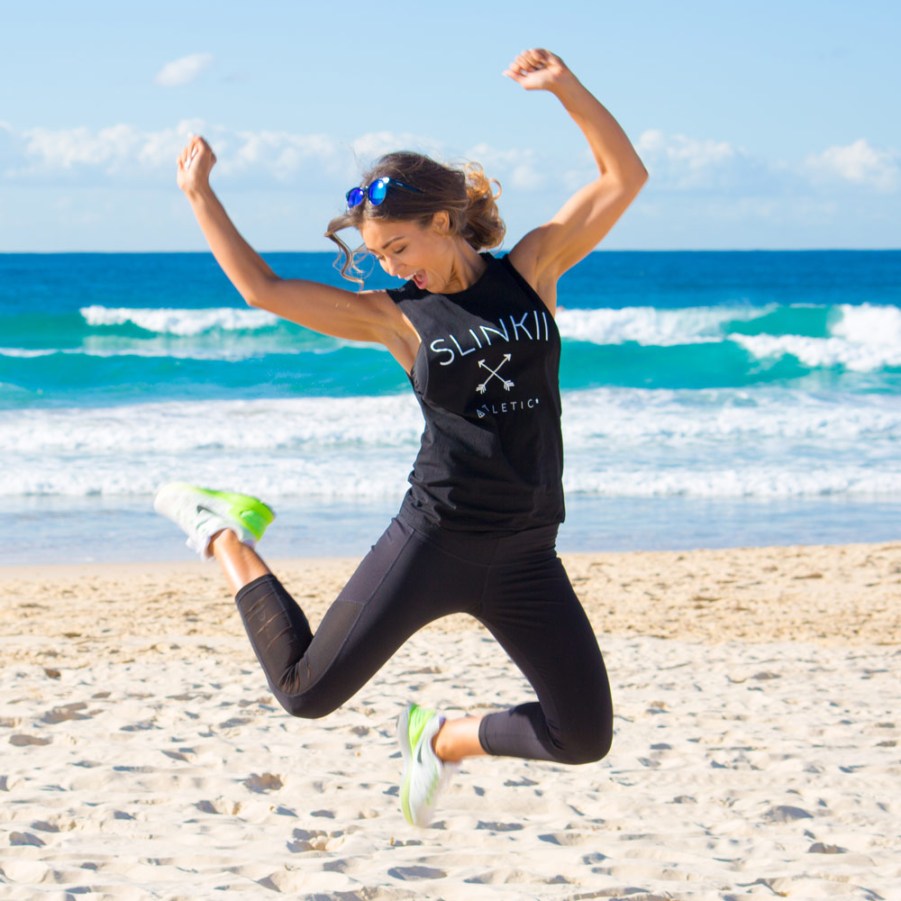 I'm so happy to be back at work, yes, it's a Sunday… but that's just the way it is when you have your own business! So SLINKII Athletic stock has arrived, which meant I've spent most of my Sunday packaging and getting everything ready for the week. So many 'little tasks' that need completing, I finally did them today. Running a business is tough, but I'm trying to split my time between that and modelling as well, so I'm expecting a lot of late nights over the next few months. I'm at that annoying stage where I can't really afford staff, but really could do with some help. Thankfully, my little puppy is on hand to ensure that everything that should take 15 minutes, is actually taking an hour!
The new stock is now available to buy, and I've added a load more countries that SLINKII can ship to. If your country is not listed, do drop me a line and I'll see what I can do. Right now, the the real issue with shipping internationally is the cost. My mats are so heavy, so the cost is quite high… but I'm doing my best to bring this down for everyone, so stay tuned.
Have a look at www.slinkii.com to check my new arrivals! I hope you like them!
Happy Sundays! ?