Today we checked out the most incredible food destination that has just launched in Sydney… Tramsheds Harold Park!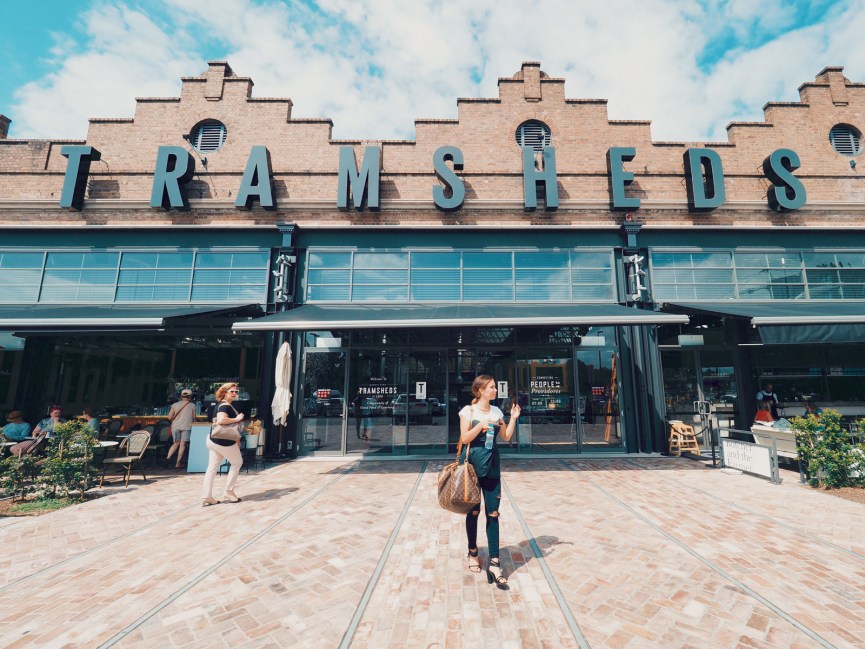 The historic Rozelle Tram Depot – built in 1904 – has been restored and transformed into a European inspired food hall where you can learn and taste all sorts of unique food. This establishment has a unique ambiance, as it combines the historic nature of the site with a more modern and contemporary design.
There are so many incredible eateries on site and the perfect variety – which means there is something for everyone! There are crowd favourites such as Gelato Messina and Mama's Boui. As well as artisan bakery Dust, authentic Egyptian-Middle Eastern Bekya. As you walk through the site, you'll be wow-ed by the pasta-making display at Flour Eggs Water. There are so many different cuisines and foods to try! You'll be spoiled for choice.
Make sure you add this spot to your summer bucket list! It is the perfect spot for a Saturday brunch date or a beautiful dinner. Located in Forest Lodge, Sydney.