L'Oreal Paris have recently launched a campaign asking us to share our skin stories.
So what's a 'skin story'?
Each and every one of our stories is completely unique and varied and tells tales of our heritage, ancestors and the lives we lead. It's an interesting thing to think about. Australia, being such a young country, has a multitude of ethnic backgrounds that call this beautiful country home. And we can see in our skin, its tone and its texture, a beautiful mark of our past, where we came from, and who we are. My skin story is quite an interesting one. People never seem to be able to pinpoint my ethnic background.
So I thought it would be a great time to share a little bit more about myself
Both my parents are German and I grew up there until I was 8 years old. My mum has fair skin and light features but in summer she tans a deep golden European tan which looks amazing with her blonde locks! My Dad is much darker, very olive skinned with strong dark eyes and black hair (although now it's more white than black. hah!) And that's because he has some Spanish in his background. I seem to have picked up Dad's colouring, and strangely my younger sister has mum's. It's weird how two siblings can look so similar but also so different!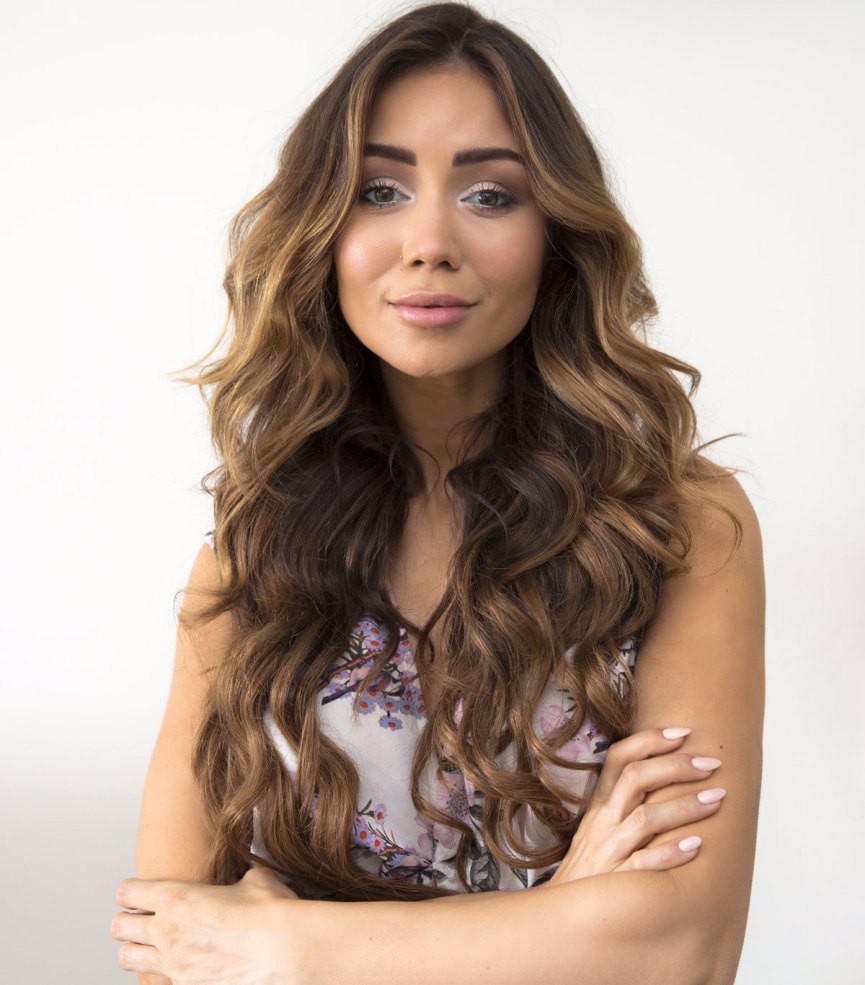 My family and I moved to Australia when I was 8 years old so we left the cool German climate behind and I spent my teenage years living on the beach. My skin developed a much warmer undertone under the hot Australian sun. I still spend a lot of time outdoors and when I'm shooting, makeup is a such a big part of what I do. One of the most important things I look in in a foundation is the ability to match my tone perfectly. Because if your foundation is just a little too pale it really shows up in photos and looks terrible!
The great thing about L'Oreal's True Match foundation is that it has the ability to perfectly match 98% of Australian skin tones! When you think about all of our different skin stories, and the shades that make up our complexion, it can be somewhat difficult finding the perfect colour foundation. But L'Oreal have created a really fun online quiz at www.findyourtruematch.com.au which can help you pinpoint your True Match. They challenged me to give it a go and voila, I found my shade! It's W5 Golden Sand. I'm wearing t now and wanted to show you the results! It feels really light and evenly covered without being cakey at all. I love the velvety texture and the golden undertones make my skin glow a little. It feels really lovely to wear.
COMPETITION
L'Oreal are running a competition where you can win ONE YEAR'S SUPPLY of the L'Oreal True Match Foundation! Wouldn't that be incredible?
They are picking 5 winners every week until the 5th of December 2015. You can enter via L'Oreal's Facebook Page by uploading you photo and including a 25 word or less description of your skin story and using the hashtags #MySkinStory and #TrueMatch OR, You can enter on Instagram by following @lorealparisau and uploading a photo of yourself tagging @lorealparisau with a caption 25 words or less describing your skin story.
Use the hashtags #MySkinStory and #TrueMatch. Full T&Cs can be found at findyourtruematch.com.au under WIN.
I'm looking forward to reading your stories.. Good Luck!