I am absolutely loving my new short hair! This is my go-to everyday hairstyle and is the perfect look that would suit anyone with a lob. It's great for your day-to-day errands, whilst also being appropriate for work or big nights out on the town.
products mentioned:
HOW TO:
Step 1: Starting with damp hair, massage hairstyling primer throughout your hair.
Step 2: Take your volume hair mousse and push it all throughout your hair, starting from your roots and working towards the end.
Step 3: Blow dry your hair upside down.
Step 4: Seperate the top two-thirds of your hair and clip it up, leaving the lower third out.
Step 5: Use a round barrel brush to blow dry your hair. Work in small parts and all away around the lower third portion of your hair.
Step 6: Repeat step 5 for the middle third portion of your hair. And repeat again for the top third portion of your hair.
Step 7: With your dry hair, repeat step 4 and divide your hair into thirds, leaving the lower portion out.
Step 8: For each third, use a 19mm curling iron to add curls throughout. When curling, leave a couple centimetres at the end out, so you are just putting kinks rather than full curls. Make sure you alternate between curling towards the front and towards the back for a more textured look.
Step 9: Repeat for the top two thirds. Do not brush your curls out.
Step 9: Apply volume spray throughout your roots.
Step 10: Flip your hair upside down and use your hands to massage your entire scalp in circular motions to loosen the curls.
Step 11: With your hair flipped upside down, spray a low to medium hold hair spray to keep your curls in place. And you're done!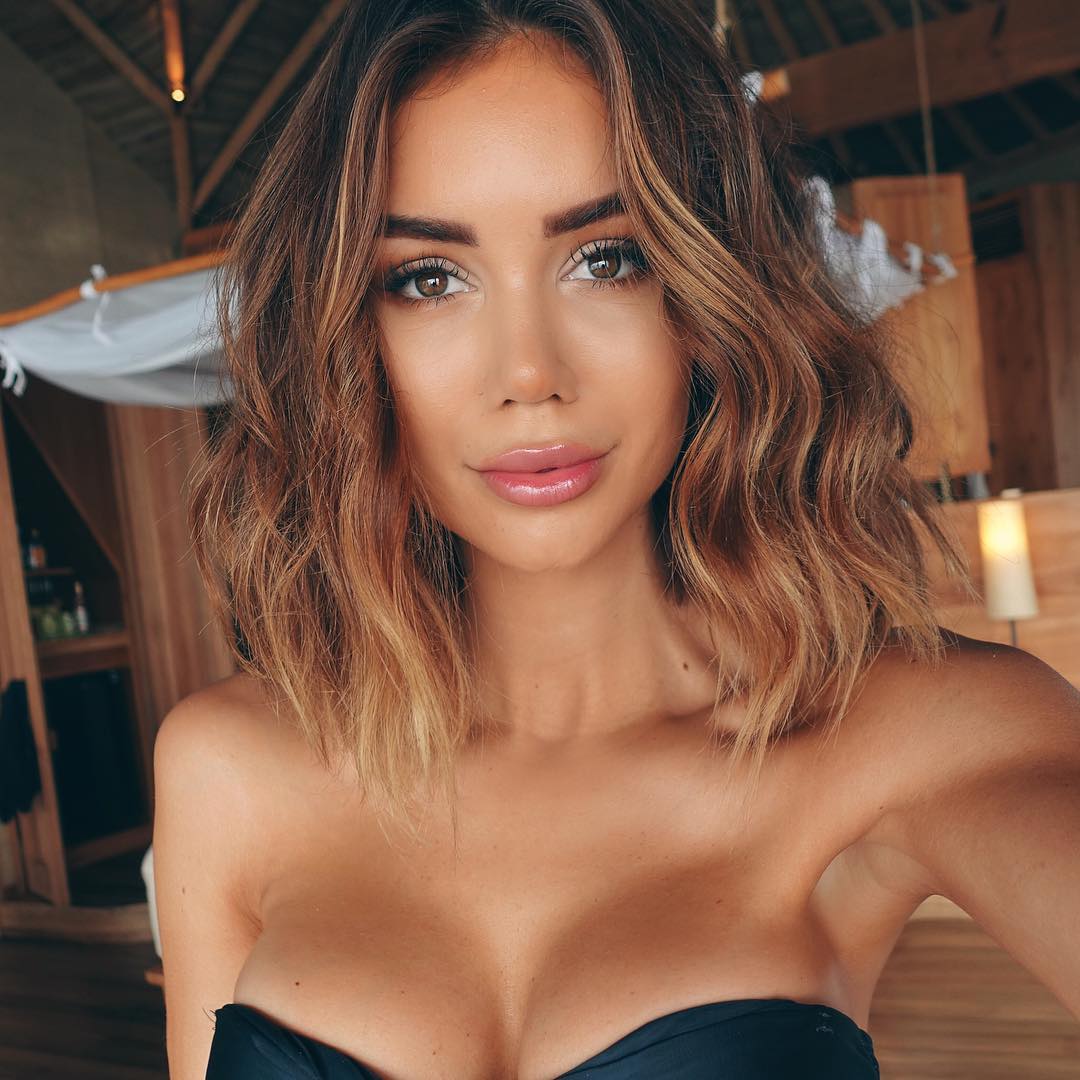 For more videos like this, make sure to check out the BEAUTY section of this site and subscribe to our YouTube channel