I'm a big fan of the slick back wet-look hairstyle. But I recently spotted Kim Kardashian heading to the Balmain show in a much looser, lighter, and bouncer version of the slick hair. It was a cool 'swept back' look that appeared effortless, yet polished.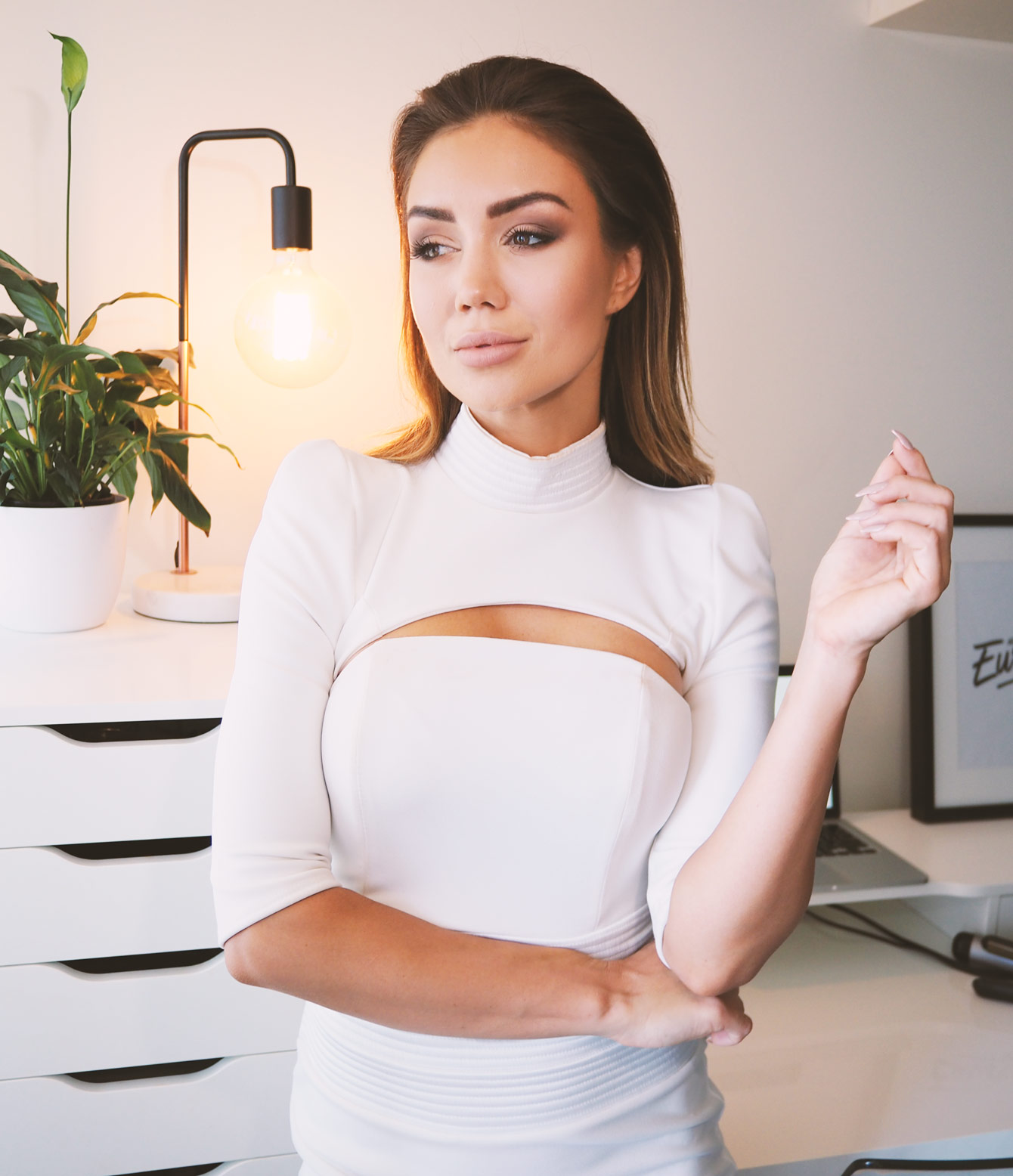 This swept back hair means you don't have to worry so much about anything being out of place as it's the imperfect version of it's sleek counterpart. I love hairstyles that are a wearable and easygoing so I gave this a go. I wore this style all evening and all I had to do was run my fingers through my hair to make sure it sat perfect all night.
Check out my tutorial and let me know what you think in the video comments!!
Step 1: Prep hair with mousse and blow-dry upside down.
Step 2: Part hair into top and bottom half.
Step 3: Loosely curl towards the back.
Step 4: Use a straightener to bend the front roots towards the back.
Step 5: Tease hair towards the back.
Step 6: Brush out into you desired shape.
Step 7: Lightly hairspray.
FINDING THE BEST PRODUCTS USING STYLE STUDIO
You can find out which products are ideal for your hair type, using the Hair Horoscope Tool. It's so handy. Highly recommend it! ?
PRODUCTS I USED IN THIS TUTORIAL:
SCHWARZKOPF Extra Care BB 11 in 1 Hair Beautifier, $10.99. SHOP NOW
SCHWARZKOPF Extra Care Push Up Volume Mousse, $4.99. SHOP NOW
SCHWARZKOPF Extra Care, Instant Volume Powder, $8.99. SHOP NOW
SCHWARZKOPF Extra Care, Strong Styling Hairspray Maximum Hold, $6.99. SHOP NOW