I always thought doing dressy up-do's was way outside my hairdressing capabilities. But then I discovered this style. It looks somewhat complex but in reality it's ridiculously easy and quick to achieve.
I love this up do so much, especially when I'm in a hurry because I only need to throw a few curls into the top half of my hair and pin it all up. With this hairstyle, the messier the better. It's supposed to look textured and messy but also adds a real element of style, femininity and sophistication to any outfit.
Check it out and let me know what you think!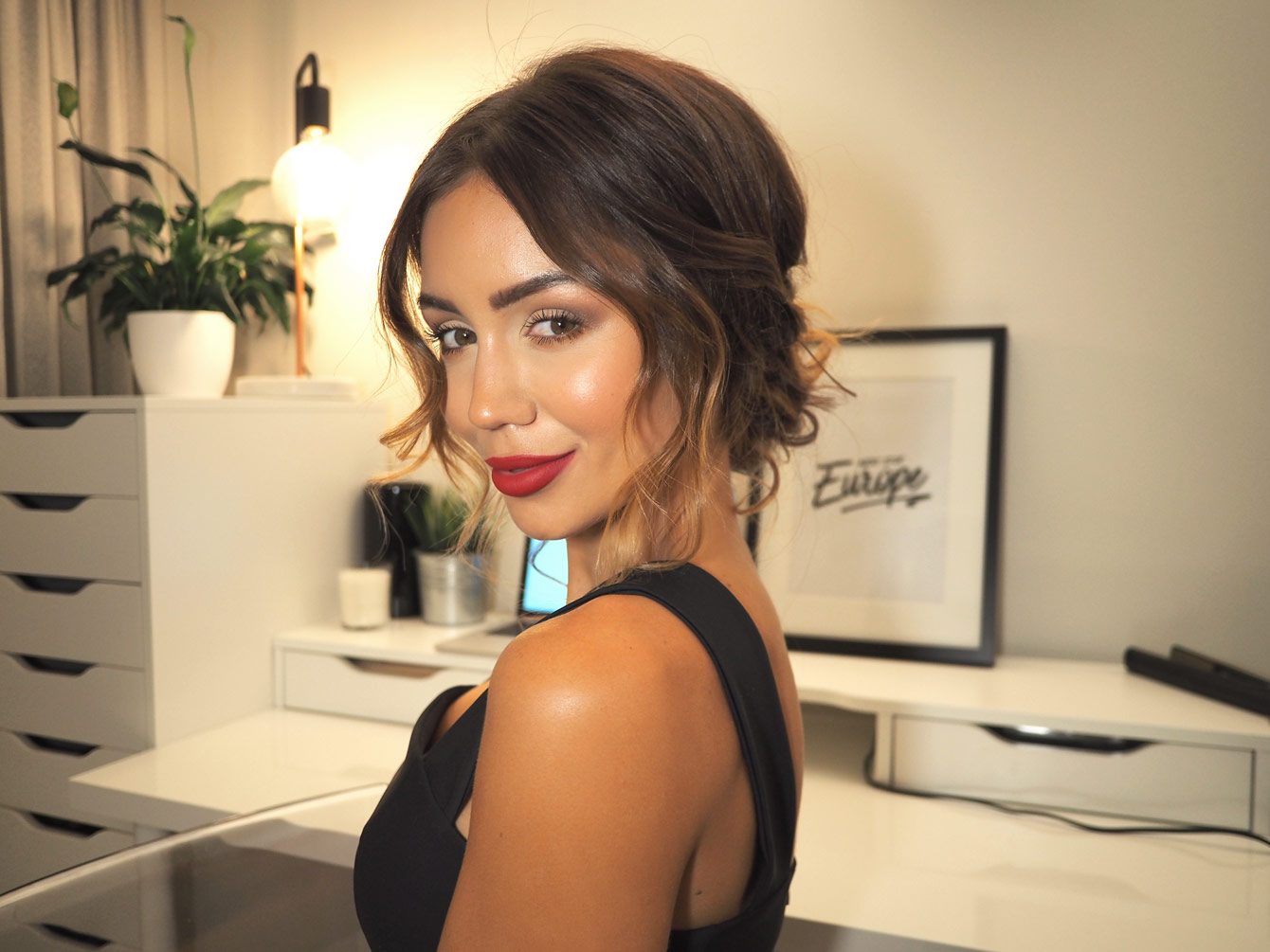 Step 1: Separate hair into a top half and bottom half and clip the top half away.
Step 2: Twist the bottom half into a bun and secure with bobby pins.
Step 3: Add some texture to the top half and separate again.
Step 4: Curl 1-1.5 inch sections towards the back. You can use a curling iron or straightener to achieve this textured look.
Step 5: Take the top section and repeat.
Step 6: Tease some volume into the roots of the hair.
Step 7: Pin the curly pieces to the bun.
Step 8: Spray strong hold hairspray.
PRODUCTS I USED IN THIS TUTORIAL:
SCHWARZKOPF Extra Care, Instant Volume Powder, $8.99. SHOP NOW
SCHWARZKOPF Extra Care, Strong Styling Hairspray Maximum Hold, $6.99. SHOP NOW